About Bridge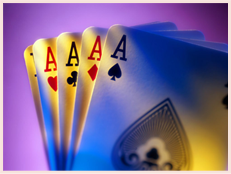 Contract bridge, commonly known as bridge, is a trick-taking card game played by four players in two competing partnerships.
Each player will estimate how many tricks they can win and bid the best contract, which describes how many tricks you need to win and the trump suit.
After the aution, the declarer, who bids the final contract, will play the cards to win as many tricks as possible.
For more information, please refer to links. There are some good websites to learn contract bridge.